I hike with my dog most days at Shelby Farms, a big urban wilderness in Memphis.  I especially enjoy the Wolf River trails with their backdrop of chirping song birds and critters rustling in the underbrush.  It was on yesterday's walk that I decided to feature Carly Wright today.  I noticed recently that she had added some new pieces to her collection, and they came to mind on my peaceful walk by the river.  Carly Wright says her jewelry is "inspired by ancient strata of exposed rock", but I see much more of nature in her work.  I see woods and rivers and skies, both blue and cloudy.  I see trees and foliage and grasses and, yes, I also see rock.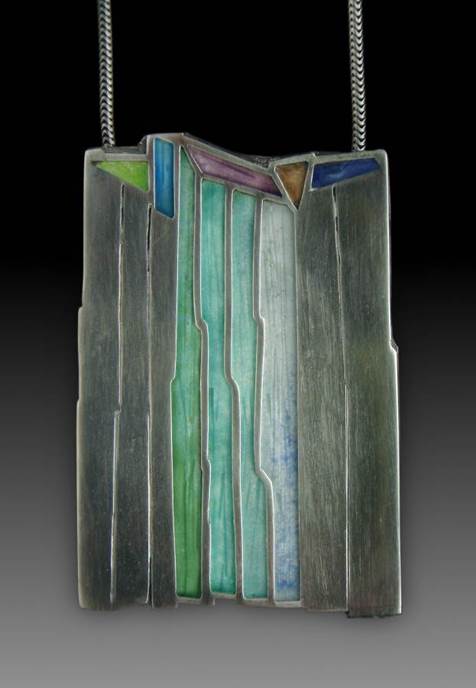 Waterfall Pendant No. 416
Wright hand fabricates her jewelry from sterling silver to which she applies enamel, using the champleve technique.  This involves filling recessed areas in the silver with fine granules of glass and kiln firing them at very high heat until the glass melts and melds with the metal.  Wright repeats this process from three to 30 times per piece, dependining on the desired effect.  And the piece must be hand polished between each firing.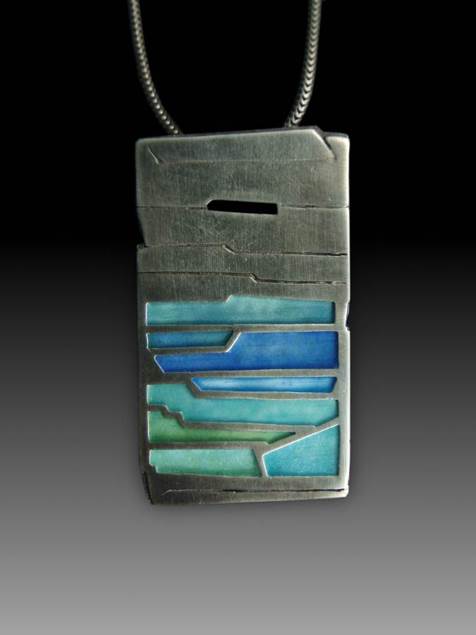 Rock Layers Pendant No. 425
So it's easy to see why this very involved ancient process is not commonly used today.  It takes time and effort and skill.  But Carly Wright proves that, when done right, the payoff can be exquisite.  She oxidizes the silver and finishes her pieces by steel brushing them to create an etched surface that has soft lustre and a rich organic quality  The three pieces featured here illustrate my point beautifully.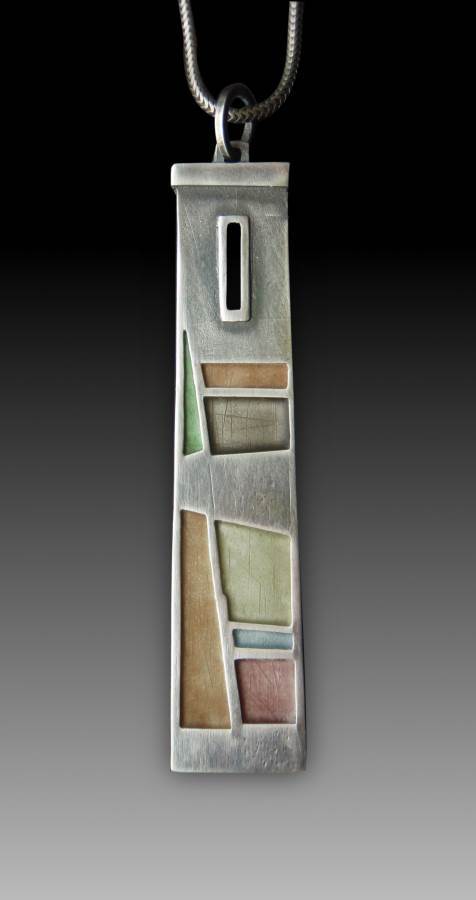 Tower Window Pendant No. 418
All of the pendants shown above come with an 18 inch sterling silver snake chain.
There's much more Carly Wright jewelry to choose from.  Besides pendants, she has earrings, and necklaces, and bracelets.  So click on over and check