The Cold Hard Truth About Popsicles, is an interesting and fun article, loaded with information about these yummy frozen treats that we mostly take for granted. For example, did you know the popsicle was invented by accident by an eleven year old? He left flavored water with a stirring stick in a bowl outdoors overnight. The next morning, he found the concoction had frozen itself to the stick, and the rest, as they say, is history. The two-stick version that helped us learn (sometimes grudgingly) to share was a marketing ploy introduced during the Depression to make a five-cent treat seem like a better deal. These days, lower-case-p popsicles are enjoying a rise in popularity, and that has lead to a lot of new brands offering low-sugar real fruit varieties that are pretty healthful treats. It's also lead to some unusual artisan flavorings, like cardamom, jicama, and saffron.
Popsicle flavors for me have always been the colors. Even today, when the fruit bars in my freezer have real juice and flavors of lime, strawberry, raspberry, and orange, I still get a taste for a green one, or a red, or whatever. So my contribution today is this collection of beautiful handmade products in my favorite popsicle colors. Artists represented are Christopher Royal (jewelry), Linen Fox (clothing), Hermangini Singh (scarves), Tami Rodrig (jewelry), Mable Gutierrez (clothing and accessories), and Indian Women's Collective (Sari Scarves). Click images for product details, click the artist name links to see more of their work, and click here to read the whole popsicle article at Collector's Weekly.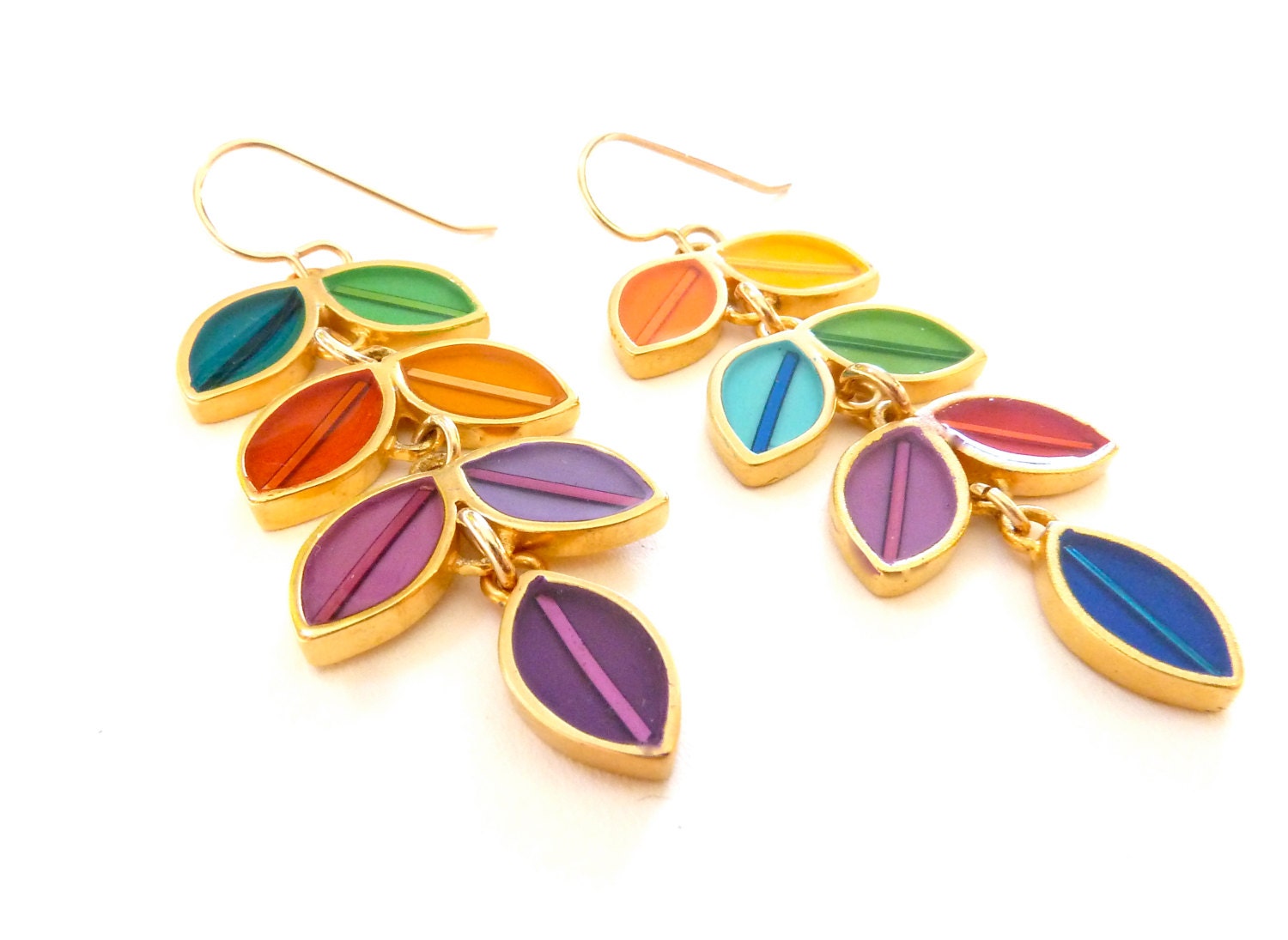 You'll find more handpicked handmade products at the Handmade Shopping Portal.