Rachel, the talented artist behind 2TrickPony, is a skilled metalsmith who creates dreamily beautiful jewelry in her solar powered Northern California studio.  She uses reclaimed/recycled metals and fair trade and ethically sourced stones.  It was Rachel's bangles that first got my attention.  I love bangles. I especially love patterned bangles that project a romantic sense of yesteryear, and many of the bangles at 2 Trick Pony are of this type.  But this lovely shop has a lot more than just bangles.  You'll also find an engaging collection of earrings and necklaces created from silver, gold, and stones set to display in their beautiful natural state.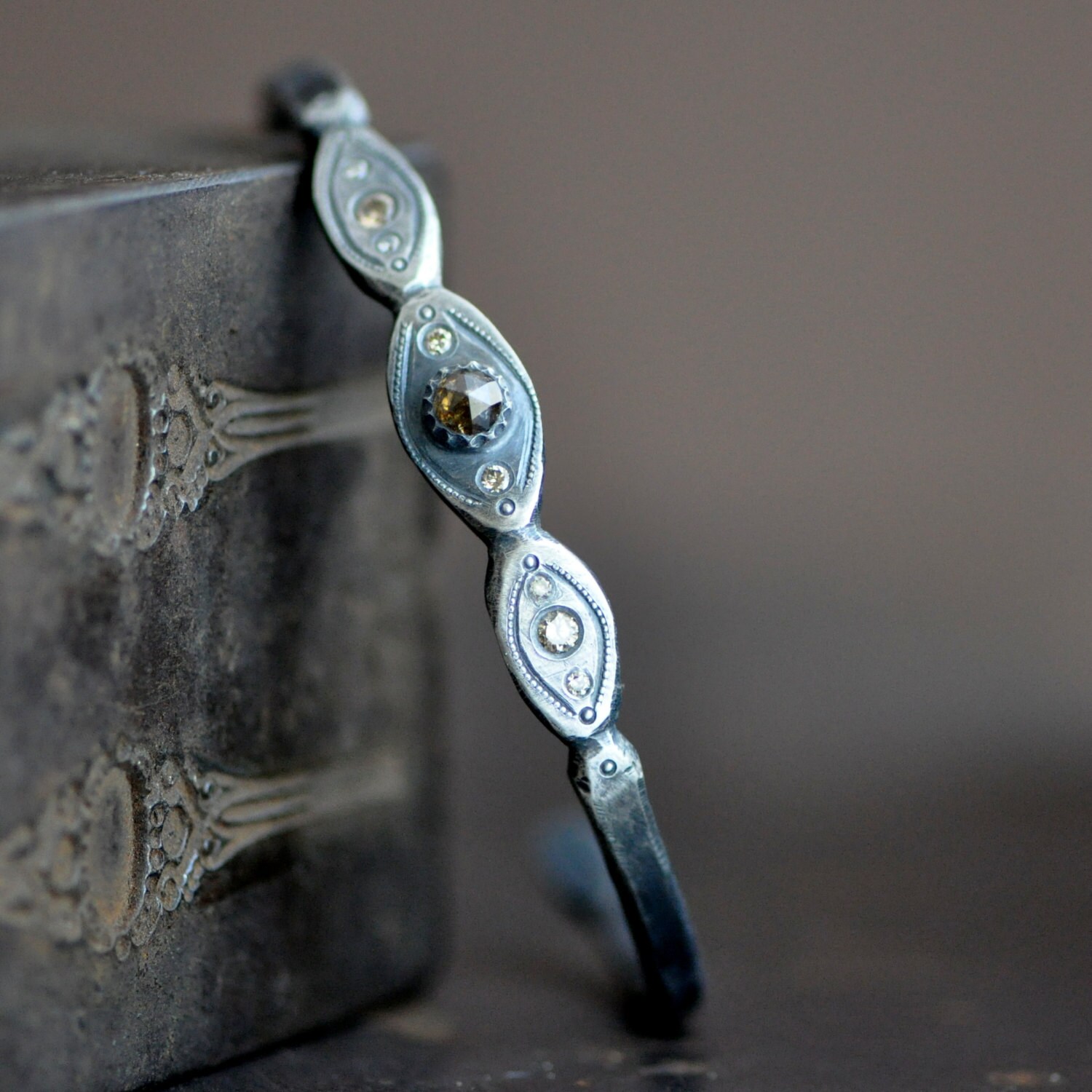 Sterling Silver Cuff Bracelet with Rose Cut Brown and Champagne Brilliant Diamonds
2 Trick Pony is also in Handmade Lookup.