Of all the many ways to add an artistic touch to your home, nightlights are especially nice. They're a great way to brighten and accent a room, even if it has limited wall space or if you're on a limited budget. Also, if you have to make a 2:00 am trip to the bathroom, it's nice to have a pretty nightlight there to greet you. And having one or two in the kitchen gives you another good reason to raid the freezer while you're up. (The first being the well known fact that ice cream eaten while standing up anytime between midnight and 4:00 am is calorie-free.) And, if you spread a few nice handmade artisan nightlights around the house, they can be a miniature art collection. I make my case with these beautiful fused glass night lights by San Francisco artist Dana Boyko.
Dana has a background in interior design, architecture, and stained glass. She also has a love of nature. And it all comes together in her sparkly glass flower bouquets and trees. She also has sea horses, mermaids, whimsical whiskered cats, angels, dragonflys, abstracts, and more. When you click over to Dana's shop, you'll find a large and impressive selection of nightlights covering a range of prices. Dana's handmade art glass nightlights are also a wonderful, and unusual, choice for gift giving. Your lucky night light gift recipient will think fondly of you every evening when the sun goes down.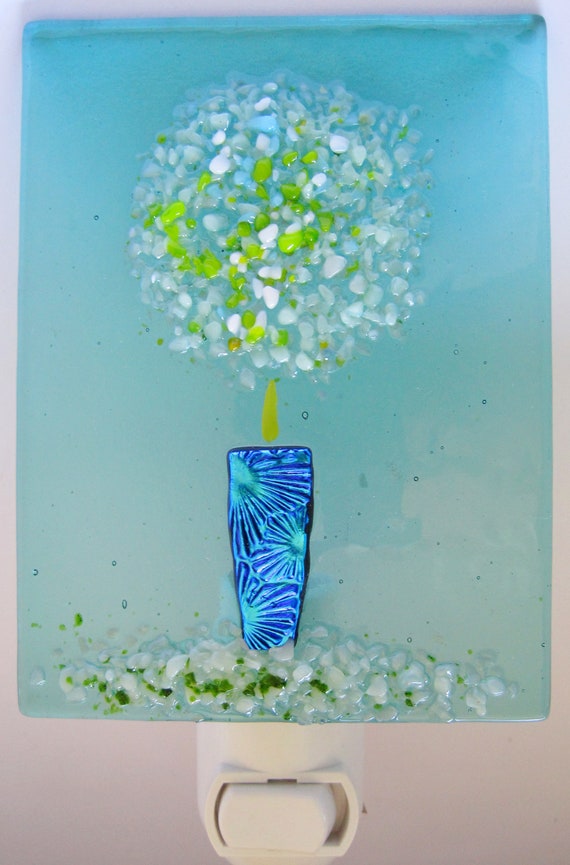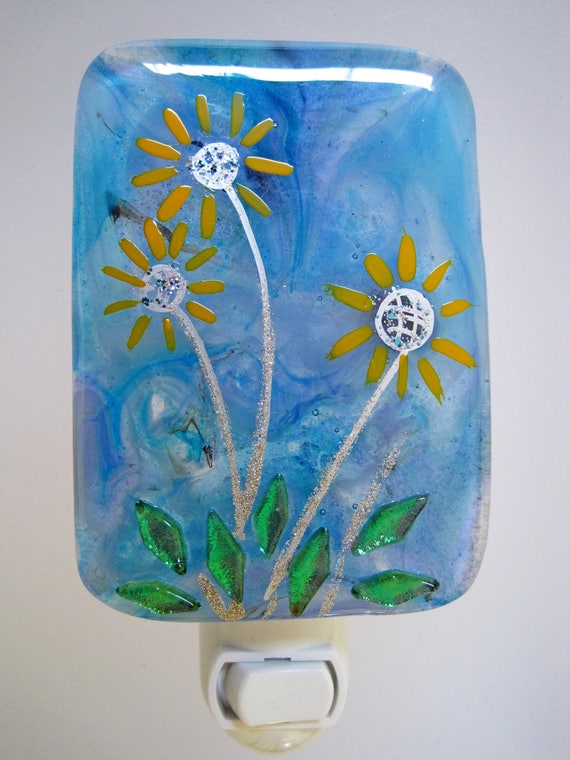 These are a couple of my favorites. Click them for details. Or click on over to see Dana's entire collection.